Life's Good, But Better With A Dog
---
Giving Back
The Dogs Before Dating community is committed to making a difference for animals, shelters, and charities in need. We are on a mission to minimize pet homelessness and end unnecessary euthanization.
Chief Creative Officer
Sarah is the creative mind behind all Dogs Before Dating projects. It all started when she was in college, walking dogs to help pay for school. She ended up adopting her best FURiend, Boo, when his owner could no longer care for him. That was when she decided to make it her mission to help as many dogs as she could, however she could. From caring for them while their PAWrents are away, bringing shelter animals food & supplies, to helping them find their FURever homes. Sarah's passion for helping animals continues to grow as she works on current and new ideas. She's inspired by her community, and the relationships she's built with each and every hooman & pup she meets!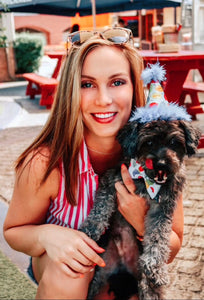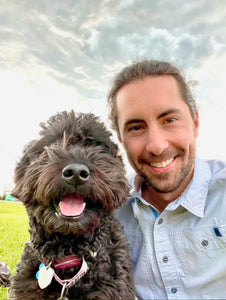 President of Design
Kyle oversees all design and engineering at Dogs Before Dating, from graphic/UX design to mobile application development. He has a broad background with a PhD in engineering, experience in product design and commissioned art. Kyle has always loved animals, and meeting his PAWffice assistant, Hudson, changed his life. Hudson has helped Kyle to create invaluable relationships, and realize his PAWssion for helping dogs and building products for them. Kyle instantly connected with Sarah and her vision for Dogs Before Dating, and does whatever he can to turn every idea into a reality.
Puppy Liaison
Drew and his PAWtner-in-crime, Samuel, live life by one of the best mantras that we've all adopted here at Dogs Before Dating, "Don't follow your heart, lead with it". Drew's heart is always open to new PAWportunities when it comes to helping others. He has committed his time to programs that help at risk youth with life skills, and of course to helping dogs! Drew facilitates close working relationships between hoomans and pups. He is a friend and fellow light to all, always looking to help others shine.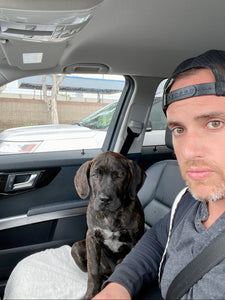 Facts About Fido
---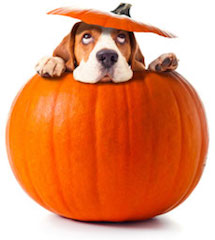 Just like us Fido loves the fall season because the foods taste so good. Whether you're feeding Fido from the table or from their bowl there are a few things...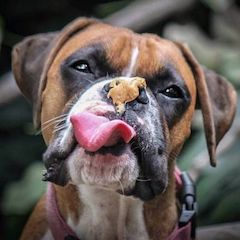 As pet parents, we love to watch our furry best friend smack his or her lips over and over after a peanut butter snack. While peanut butter can be a...
Ingredients: 1 cup 100% Pure Pumpkin Puree ½ cup Natural Peanut Butter (no sugar, salt or oil added) 1¾ cups Oat Flour 1 tsp Ground Cinnamon Directions: Preheat the oven to...